<< back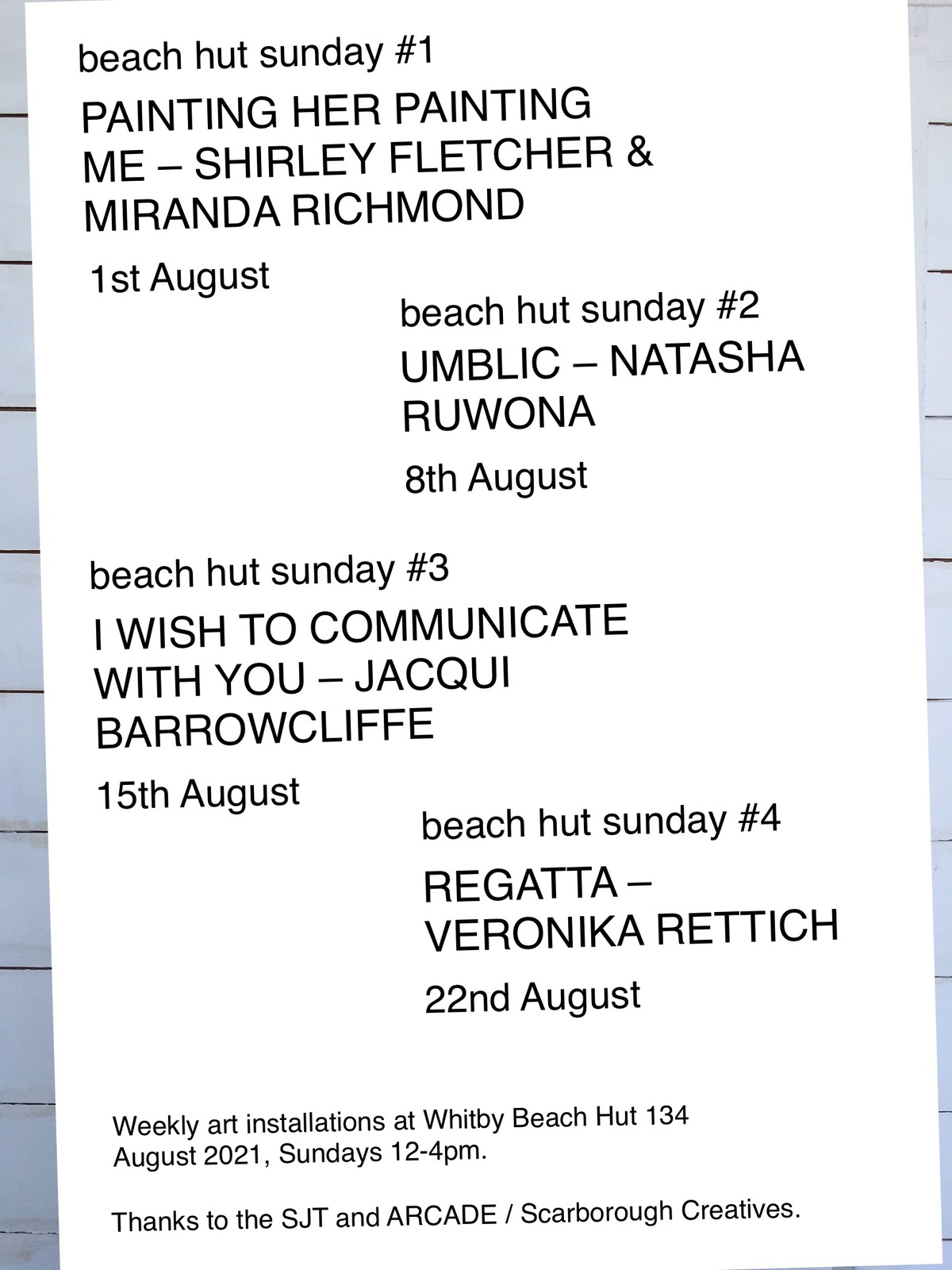 In 2021, I set up the temporary
Whitby Contemporary Arts
as a means of mapping and supporting contemporary art in the region, with a particular desire to bring international art to the town. It started as a Twitter account and developed into a series of small projects.
Beach Hut Sundays
A series of four exhibitions in the confined space of a beach hut during the month of August 2021. Artists exhibited: Shirley Fletcher & Miranda Richmond,
Natasha Ruwona
,
Jacqui Barrowcliffe
, Veronika Rettich.
North Yorkshire Gallery Map
A blueprint for an
online gallery map
for a region that often appears as a blank spot on cultural maps and calendars. Based on Google Maps, this could be supplemented by featured galleries and artist interviews. As of today not funded or developed further.
Sarina Scheidegger
I commissioned Swiss artist
Sarina Scheidegger
to produce thirteen text-based posters for Whitby, which were exhibited on public notice boards around the beach and Westcliff area of the town.
I also organised a group walk around Andy Goldsworthy's
Hanging Stones
installations.
Find out more about the projects:
https://linktr.ee/whitbyarts